Technology Implementation, expertise in developing innovative systems
Our Customized Approach
A tailored user experience means happier customers.
At Blue Acorn iCi, we base all of our engagements on a strategic partnership model. We intensely study and internalize your business goals; then we leverage our expertise by combining your business initiatives with marketing technology to properly align People, Process, and Platforms. We work with you to identify who will be using the platform we create, and the processes that currently exist within your company, before creating a solution. We strive to ensure that you get a robust platform that streamlines your team's efforts, that works within your existing systems and meets the needs of your business–all while improving your user's experience.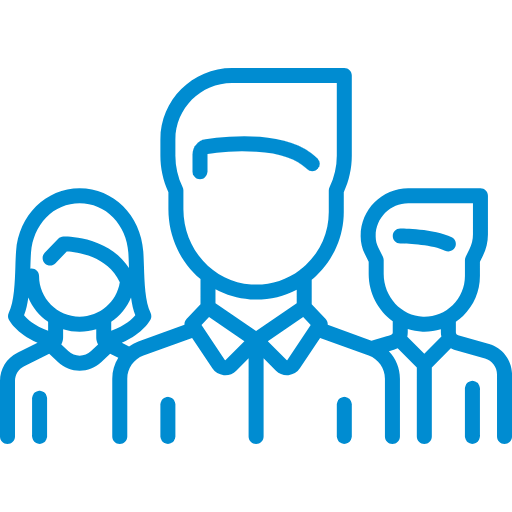 People
Who will be using ecosystem components? What skills do they have and need?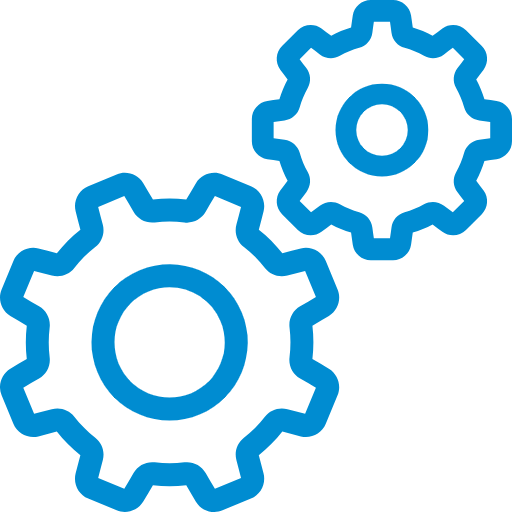 Process
What processes will be supported, improved, shortened, or newly created?

Platform
Which systems will work to support long-term strategy? Which systems could work better?
End-To-End Engineering
Front-End
Front-end development begins with a full understanding of how HTML, CSS and JavaScript bring a design to life. Our developers are technically skilled and visually gifted; and able to evaluate concepts, provide technical feedback, and offer viable ways to solve challenges. When faced with industry-changing norms, like ADA Compliance, our team understands the complexities of planning and developing for a regulated environment. This unique skill set allows your project to quickly move from a concept to a fully-functional front end prototype that users can then validate.
Back-End
Our team of over fifty in-house development consultants offer expertise at all levels, from architects to technical leads. Each adds utility to the design and delivers exceptional functionality and performance across a variety of platforms and content management systems. From server management and deployment, to integrations and migrations, our back-end developers are highly skilled in an array of programming languages and frameworks to build dependable and scalable solutions to meet user needs.
image
Content
Technical Expertise
Our proven expertise and deep experience in planning, designing, and implementing complex CMS systems has cultivated a highly-skilled team of Blue Acorn iCi architects and developers, project managers, and business systems analysts. Through the hundreds of enterprise sites that Blue Acorn iCi has launched, we have gained valuable knowledge and developed best practices that will deliver a successful outcome for your business.
And create a rich customer experience that can differentiate you in the market.
Our ability to deliver end to end solutions, develop technical capabilities to match your business needs, and address the challenges that come with a complex implementation, make Blue Acorn iCi an ideal partner. We have successfully launched solutions for and developed trusted partnerships with enterprises like Panera, Ingersoll Rand, AICPA, Food Lion, and Charter Spectrum.
Scale
Develop components that support growth and encourage efficiency
Optimize
Design sites to exceed user expectations and surpass business goals
Tailor
Create adaptable solutions to achieve specific, desired outcomes
Integrations and Customizations
With years of diverse client experience, our development consultants have created our own best practices to develop customized solutions that meet your specific needs. We add value and increased capabilities to make your site more powerful and your customers' experiences more meaningful. We've set up robust search capabilities (SOLR, ES), intuitively designed marketing automation (Marketo, Pardot), added extensive e-commerce customization (ERP, Hybris), and provided flexible customer experiences (Google, Youtube, Eloqua/Oracle).
Search
Marketing Automation
E-Commerce
Personalization
The Digital Consumer Experience Company
Case Study
Campbell's
Creating a strategic plan to design and develop a system to meet increasing business needs.
White Paper
7 Key AEM Capabilities
Learn why AEM is the leading CMS in creating extraordinary CX.
Case Study
Ingersoll Rand
Creating an efficient and scalable environment for globalization
Contact Us
Let's talk about solutions for the goals, challenges and opportunities your company will encounter in your digital space.
action
https://go.blueacornici.com/l/500701/2019-08-15/9tb72