Commerce, maximizing revenue and delivering engaging shopping experiences
image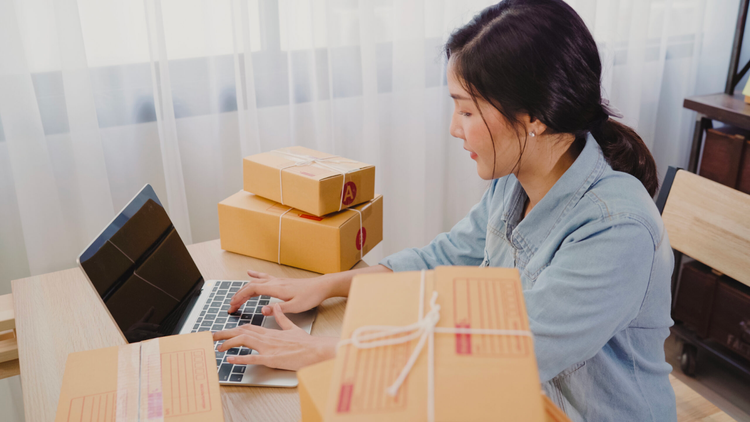 Content
Designing and Building a World-Class Site to Deliver ROI
Through integrated capabilities and unparalleled expertise, Blue Acorn iCi makes content and digital commerce more effective for your organization. As your strategic partner, we improve the customer journey with insights from analytics and lift key metrics by conversion testing the entire online presence.
Replatform
Implement or replatform to Magento 2, Salesforce Commerce Cloud, or Shopify Plus with an experienced, certified team.
Implementation
Create a brand new site that aligns with your business objectives and delivers ROI.
Design
Design an ecommerce site based on a data-driven technique and style.
Integration
Build a streamlined, new information highway system between all your systems, be it an ERP, OMS, or CRM.

Optimization, Testing, and Personalization
Without a strategy or philosophy to guide your decisions, you're asking for a poor bill of health. It's the same with your site. But it doesn't have to be that way. Experimentation and data-analysis allow you to make a science out of long-term growth. Incrementally personalize your UX, collect and analyze customer data, add features based upon analytics and customer feedback, and grow your revenue with A/B tests.
Insights Engine
Target customers, enhance product analytics, and customized automated reporting with Blue Acorn iCi's proprietary Insights Engine—a web analytics and business intelligence tool.
Experimentation
A/B test features, checkout flows, and content to improve conversions on your ecommerce site.
Analytics
Use an array of data tools to collect consumer insights, measure the effect of new features, and identify potential solutions.
Personalization
Creating meaningful personalized experiences with consumer data.
Experience Driven Commerce Services
For brands that need to establish or expand a direct-to-consumer channel, we work from the ground up. Our experience driven commerce solution includes pre-integrated software, an on-shore call center, performance marketing, and a warehouse with state-of-the-art packaging and shipping capabilities. Our full-service approach covers every aspect of building, running, and growing an ecommerce business with a cost structure that aligns with your digital commerce maturity.
Commerce Technology
Blue Acorn iCi Cloud
Cut your launch time by months and substantially cut development costs with the pre-configured Blue Acorn iCi Cloud solution.
Technology Services
Transact direct-to-consumer and ship to your customers all within the Blue Acorn iCi Cloud without the laborious and complex integrations required to create a commerce site from scratch.
Payments & Security
As your brand's Merchant of Record, all transactions process through Blue Acorn iCi using CyberSource, Avalara, Signifyd, and Worldpay to protect your commerce site and customers.
Performance Marketing
Full Strategic Services
Our in-house digital marketing agency provides partners with a full suite of integrated marketing services. Subject matter experts will execute a holistic marketing plan coordinated to drive brand recognition online and offline.
Optimizing with Analytics
Use an array of analytics tools, including data-driven acquisition, conversion, planning, allocation and merchandising, to measure the effect of new features and identify potential solutions.
Increase Lifetime Value
We use an analytical KPI-based approach to identify profitable customer trends and act on them, recommending future tactics that help achieve increasingly ambitious growth objectives.
Operations
Store Operations
We make sure every component of your ecommerce, from merchandising to promotions, is working and optimized every day.
Packaging & Logistics
From thoughtful box designs to returns processing, we ensure you deliver a memorable brand experience that drives customers back to your site.
Contact Center
Our Customer service team undergoes extensive brand immersion and attends recurring product trainings to provide the best possible experience for your customers via phone, email, or chat.
The Digital Consumer Experience Company
Case Study
Signature Hardware
Increased revenue by 21% with incremental changes.
Case Study
Sea World
Online revenue went up 67% on year after partnering with Blue Acorn iCi and leveraging the Optimizely platform.
Case Study
Topps
Improved customer experience conversion rates by 176%.
Contact Us
Let's talk about solutions for the goals, challenges and opportunities your company will encounter in your digital space.
action
https://go.blueacornici.com/l/500701/2019-08-15/9tb72