Selling CBD Online: Finding the Right Technology Partners

Selling CBD oil online comes with its own unique set of hurdles due to its regulatory nature. However, this hasn't stopped the wave of new CBD brands. Established companies are also exploring CBD opportunities; Casper, American Eagle, and Urban Outfitters are among the many brands that now have CBD items in their product lines. With the CBD industry expected to exceed $20 billion in the US by 2024, it's no surprise that heritage and digitally-native brands alike are hopping on the CBD bandwagon.
All companies that sell CBD products face a common challenge: finding ecommerce technology and a payment gateway that will allow the sale of CBD products.
Recently, Shopify announced it will now allow CBD brands to sell their products on the ecommerce platform. CBD brands on the Shopify platform can leverage their commerce capabilities, payment options, as well as intelligent shipping profiles to ensure sales stay in permitted states. Learn more about Shopify's announcement here.
Who buys CBD products?
According to a study by Acosta, 28% of consumers currently use CBD products on a daily or as-needed basis. The key demographics of CBD users are millennials (56% of users), males (48% of users), and individuals with four-year degrees (49% of users). Millennials typically use CBD for anxiety and general wellness. But Gen X and Boomers use CBD for joint and muscle pain.
To appeal to a broader target audience, brands are creating hemp-derived products in all forms, from CBD gummies and oil to inhalers and beauty products. However, many consumers are still confused about CBD oil. According to the same study, 35% of consumers said they're "not sure what to think of CBD oil."
Well-educated consumers typically hold higher standards for their buying experiences. As a result, successful CBD brands will be the ones that offer a streamlined, personalized customer experience across all touchpoints—from homepage to returns.
Download the Complete Customer Experience Report to learn how to create an unforgettable experience that will engage shoppers and improve revenue.
2018 Farm Bill Opens Doors for CBD Companies
Prior to the 2018 Farm Bill, hemp production was only permitted in specific states for research purposes. The passed bill expanded the uses of hemp with limited THC concentration (less than .3%). How? By removing hemp-derived products, such as CBD, from the Controlled Substances Act. This changed the legal status of hemp and removed it from the purview of the Drug Enforcement Agency (DEA) and added under the jurisdiction of the Food and Drug Administration (FDA).
The 2018 Farm Bill only made it legal for states to permit the sale of CBD products, it is still up to each individual state to complete and implement the guidelines for hemp production. Currently, Nebraska, South Dakota, and Idaho do not permit any cannabis products, which means you cannot ship CBD products to these states.
Finding Technology Partners that Allow CBD Brands
The 2018 Farm Bill made it easier for brands and retailers to navigate the regulations, but many struggle to find technology platforms that partner with CBD brands. The first thing to check when adding CBD items to your product line or launching a CBD brand is if the ecommerce platform allows the sale of CBD products. Only a few ecommerce platforms accept CBD brands, including Shopify, BigCommerce, and WooCommerce. If you choose an ecommerce platform that does not explicitly support the sale of CBD, you run the risk of being kicked off the platform.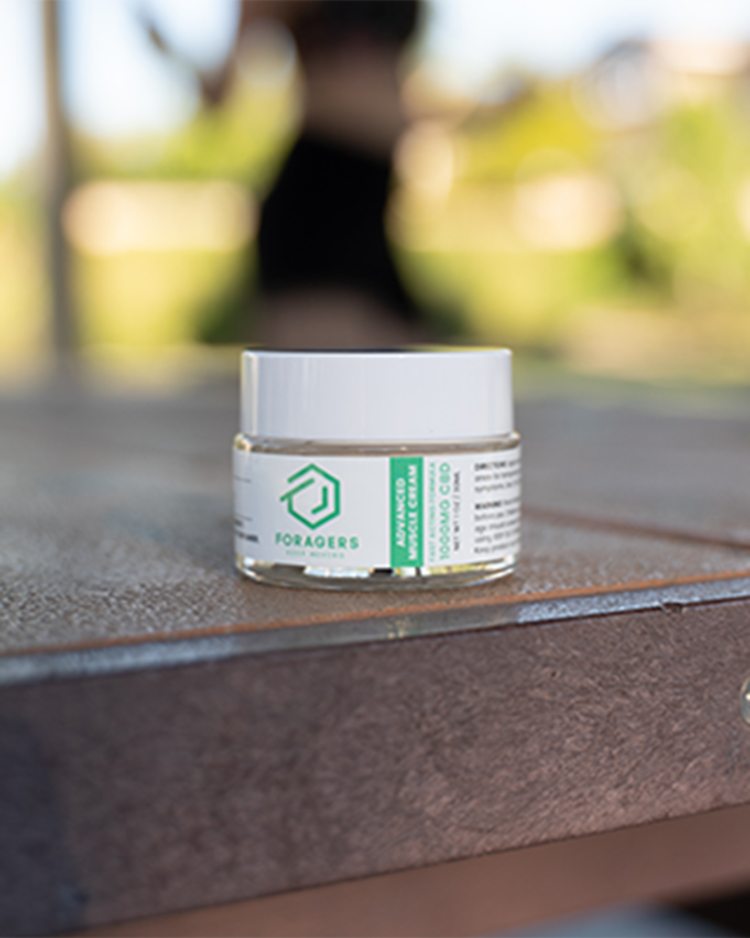 "Unfortunately, as a CBD company, some platforms and services are not available to you for legal reasons. It's imperative to align yourself with partners that are forward-thinking and share your same core values," said Chris Roth, CEO and Founder of Highline Wellness.
As many CBD brands are small start-ups, they typically look for platforms that offer efficiency, customization, and simplicity. "We need a platform that can run smoothly and be operated by myself or my co-founder since we are a start-up," says Richie Harrington, CEO of Vaital Organics.
When building the Hemp Lyfe ecommerce store, Whitney Jaynes, President of the CBD brand, set out to make it simple from the backend and the customer's perspective on the frontend. "We wanted each person who comes to our site to have a clear message of who we are and what we sell, and then make the process very simple and easy when purchasing any of our CBD products. We want the consumer to enjoy their experience when they purchase through our site and limit any confusion from the start of entering our site, to the finish when they check out and receive their order confirmation."
Are you looking for tips to create an "Instagram Worthy" unboxing experience? Click here.
Payment Processors
Once you've narrowed down your choices of ecommerce platforms, review which ones integrate with payment processors that accept CBD transactions. Payment providers that currently accept CBD transactions include Authorize.Net, DigiPay, and eMerchantBroker. Shopify partners with these payment providers, but they do not accept payments for CBD products through their native Shopify Payments. Popular payment gateways PayPal, Stripe, and Braintree are among the many that will not process debit or credit card transactions for CBD products.
When exploring payment processors or gateways, pay attention to the transaction fees, both with the ecommerce and payment platforms. One CBD brand, Foragers Health, reveals they pay a 2% transaction fee to the payment processor plus a 3.95% to 6.95% fee to the ecommerce platform.
Content Management
FDA regulations change constantly. You will need a content management system (CMS) that streamlines the process to update messaging and content on your online store. "With ecommerce comes a variety of hurdles from a legal standpoint. We have to constantly be updating our site, making sure our verbiage and marketing are accepted under the FDA as we aren't allowed to make any claims," said Jaynes.
Shipping
USPS as well as private shipping carriers such as FedEx, UPS, and DHL all ship CBD products across the US (as long as the products are less than .3% THC). If you choose USPS, you must provide the following:
A signed self-certification statement.
Documentation that proves the hemp producer authorized the mailer (the merchant) to market and sell their products.
Documentation proving the products produced have a less than .3% THC concentration.
Be on the lookout for the next article in Blue Acorn iCi's CBD series covering marketing and trends.
If you're looking for a partner that combines analytics, strategy, digital commerce, and customer experience to build meaningful experiences, reach out to us here.
Subscribe to Our Newsletter
Get the latest insights from Blue Acorn iCi