2020 Holiday Readiness Guide
Two-thirds of shoppers plan to increase their online holiday purchases as a result of the pandemic, putting pressure on brands and retailers to prepare for the influx of online traffic and sales.
From UX and marketing tips to technical tactics, Blue Acorn iCi's 2020 Holiday Readiness Guide will help you prepare for this unprecedented holiday season. In this guide, you'll learn how to:
Optimize your UX, content, & promotions to convert shoppers
Protect your online store and customer data against fraudsters
Enhance your marketing efforts to attract shoppers and improve customer loyalty
Prepare your systems for the expected increase in traffic


https://go.blueacornici.com/guide/2020-holiday-readiness/blog
If you'd like to learn about Blue Acorn iCi's holiday readiness services, reach out to us here.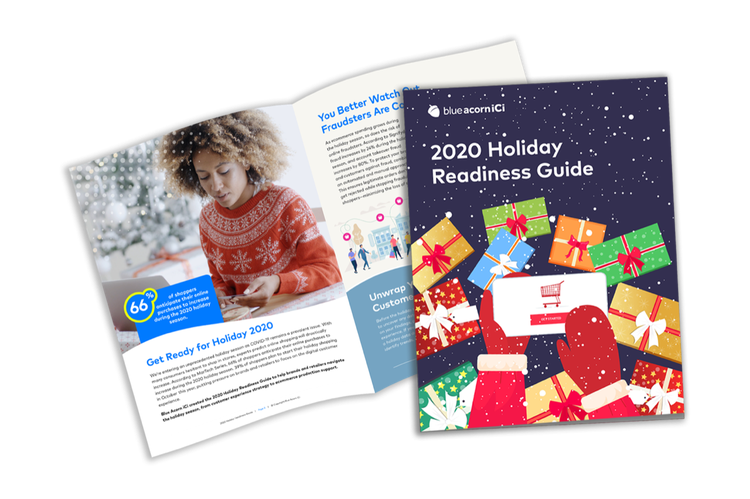 https://go.blueacornici.com/guide/2020-holiday-readiness/blog
Subscribe to Our Newsletter
Get the latest insights from Blue Acorn iCi